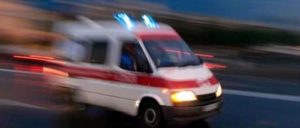 Monday, 15 May 2023 
A father and his three-year-old son were injured while crossing a road in Nicosia, Yeniduzen reports.
Hakan Sal who was crossing the road with his son Salih who is three years old were both injured after being hit by a car driven by İbrahim İnanlar.
Both father and son were taken to Nicosia State Hospital. Meanwhile the driver was arrested.