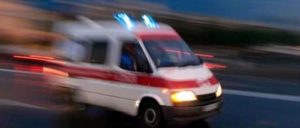 Saturday, 7 January 2023
A pedestrian was seriously injured in a traffic accident that took place around 7pm in Famagusta last night, Yeniduzen reports.
According to the report, Abdülgaffar Durğın was crossing the Famagusta-Karpaz main road at the Merit Cyprus Garden Hotel junction when he was struck by a vehicle driven by Ahmet Nurçin (57).
Mr Durğın, who was seriously injured in the accident, was taken to Famagusta State Hospital, where he continues to receive treatment.
An investigation into the accident is ongoing.