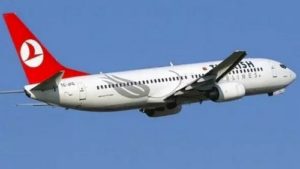 A Turkish Airlines flight from Ercan to Istanbul made an emergency landing at Antalya because of a problem with one of its engines.
Flight TK965, a A321-200 passenger jet left Ercan Airport at 2.30 am on Thursday only to find that there was a problem with its starboard engine shortly after taking off. The incident caused a great deal of panic among the passengers.
The crew decided to make an emergency landing in Antalya.
After the aircraft landed in Antalya, the passengers were flown to Istanbul on a different plane.
Kibris News Agency