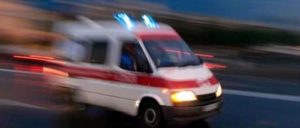 Saturday, 18 November 2023
A woman was  injured when she was hit by a car this morning while crossing a road in Famagusta, Yeniduzen reports.
Dilfuzakhon Sattarova (45), was using the pedestrian crossing when Ayhan Tanburoğlu (56) entered the Monument roundabout and failed to give way at the crossing.
Ms. Satarova, who suffered facial injuries including a broken nose, was taken to Famagusta State Hospital where she remains under observation.
The driver of the vehicle was arrested.
Meanwhile a police investigation into the incident is under way.